Stead Park Garden Spectacular
April 23, 2020
Huge thanks to John Zele and Palm Life for the time and money they have given to design and landscape the garden area at Stead Park.
The garden bed at the North end of Pitch 1 has had a fantastic makeover, thanks to John. This end of the pitch now provides an amazing backdrop to the hockey played on the field, and a visual feast for all who visit Stead Park. John has also undertaken to maintain the area and keep it looking fantastic.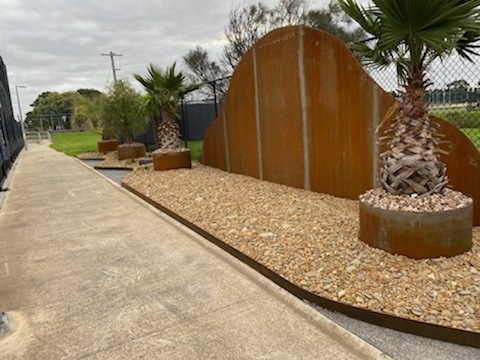 If you see John when you are next at Stead Park (hopefully not too long), don't forget to say thank you!
Located in Geelong, the gateway to the surf coast, Palm Life specialises in growing and selling date palms, washingtonia palms, bottle trees and also provides landscaping services to the Geelong, surf coast and western suburbs. Now open DIRECT to the public from a new retail area at 30 Pert Court Lovely Banks. Open Saturday 9am to 5pm! Go and visit for a great bargain!