A SUCCESSFUL Day
May 14, 2015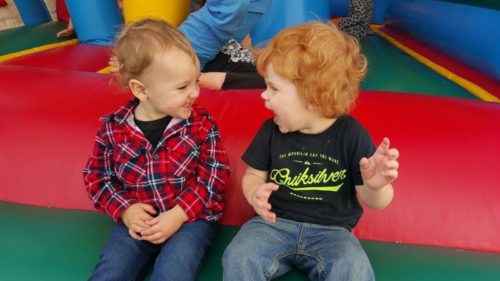 THANKS to all members of the Hockey Geelong community who made 'A Day For Renee' possible. Round 3 of the Hockey Vic competition was Geelong vs La Trobe at Stead Park. We had Vic League 1 games running on pitch 1 and GHA Division 2 games running on pitch 2 throughout the afternoon.
Thanks to the helpers and organisers of the BBQ. We had support from Peach's Fruit market in Torquay, Dan Murphy's Corio, Barwon Valley Golf Club, Littore Family wines and the HG Committee. Over $1300 was raised on the day! Including a generous donation from La Trobe University Hockey Club. This money has been donated to the Cure Brain Cancer Foundation.
It was great to see so much red, in support of Dan and Harry, on such a beautiful day. There was lots of hockey to watch and a jumping castle for the kids. The family, friendly atmosphere made for a very successful day.